5 Reasons Why 1,000s Of Men Trust In Shapemate Compression Vests For Their Gyno Surgery
Finally getting gynecomastia breast reduction surgery is a big step towards feeling confident again.
Here are the big five reasons why +7000 men have decided to invest into the comfortable, effective, and complications-eliminating Shapemate Post Surgery Gyno Vest to make the process worth it.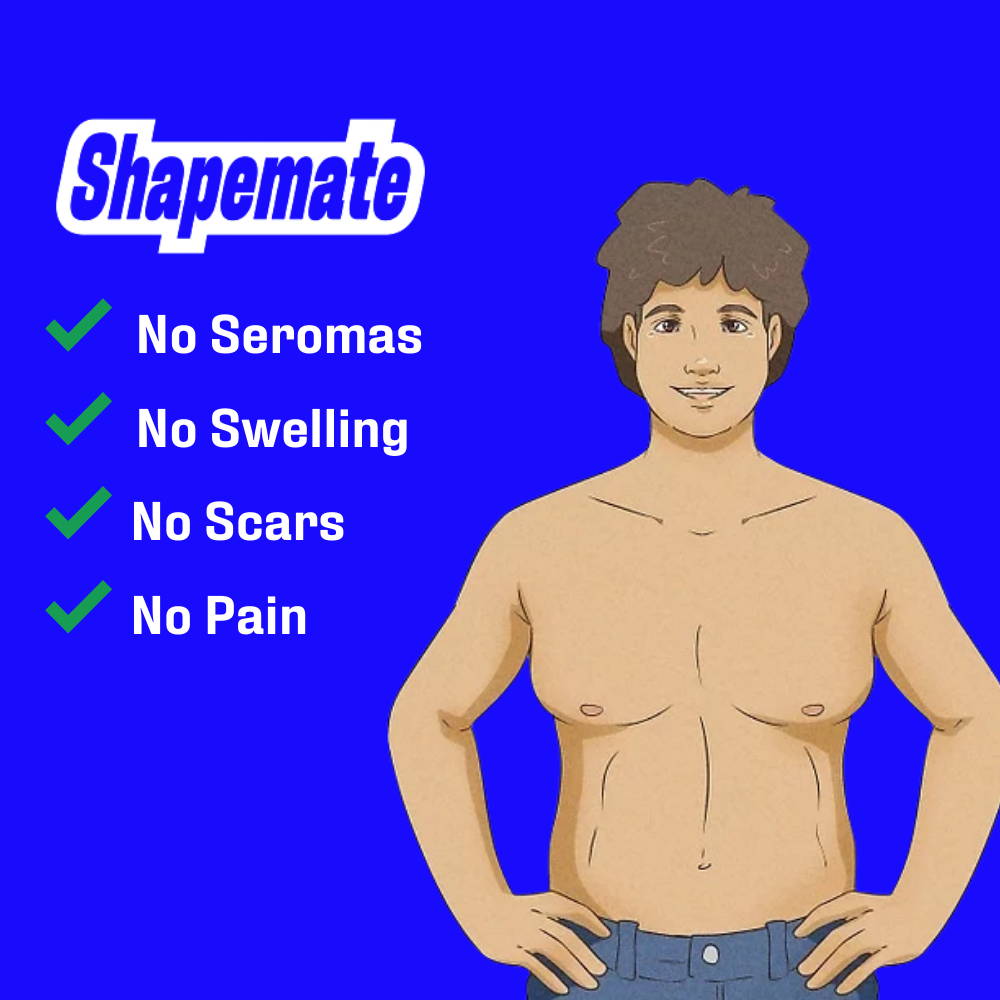 1. Limits Risk of Complications
Simply getting a surgery for gynecomastia sadly does not mean the worries stop. While the surgery is relatively safe, there are many common complications associated with it.
Strong swelling, seromas (excess fluid), scarring, and severe pain are all complications that can occur. Some of them can even render the surgery worthless and leave you with a botched result that is worse than before.
Our Post Surgery Gyno Vest is designed to eliminate all these complications to make sure your surgery will really be worth it.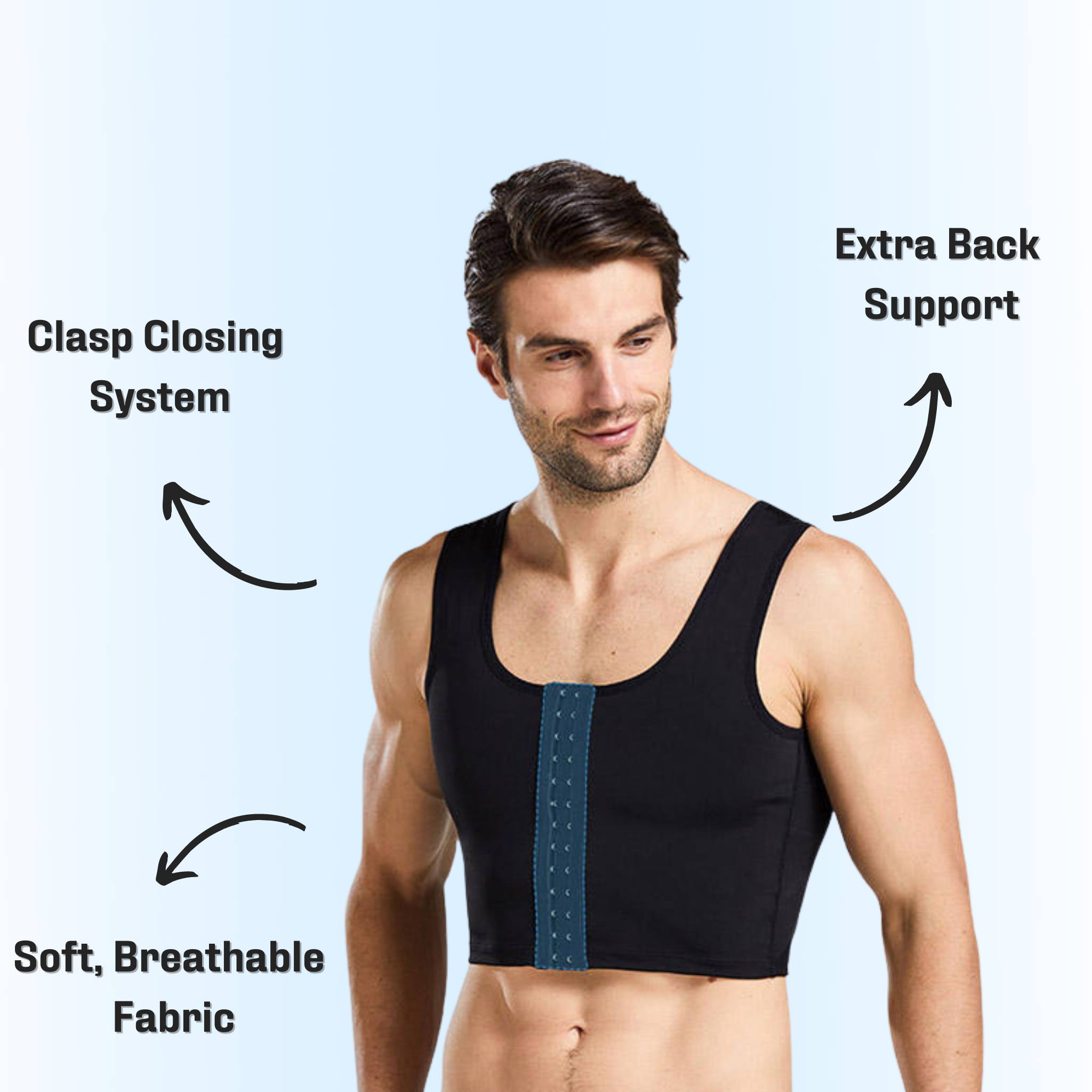 2. Incredibly Comfortable
Who says post-surgery recovery can't feel good?
The Shapemate Post Surgery Gyno Vest is designed for maximum comfort throughout the entire recovery process. Our unique easy clasp closing systems makes it extremely easy to get in and out. Thanks to the soft, breathable, and elastic fabric you will not even feel like you're wearing a compression garment. And the back support makes sure you do not develop a bad posture throughout the whole thing.
So to put it simply, the Shapemate Post Surgery Gyno Vest makes recovery feel the easiest it ever has!
3. Recommended By Doctors
Having built this product based on the direct advice of the world's plastic surgeons, it's no surprise that numerous doctors around the globe recommend our vest to their patients.
From the easy closing system to our moisture-wicking fabric, the vest was created bearing in mind all problems commonly associated with surgery for gynecomastia.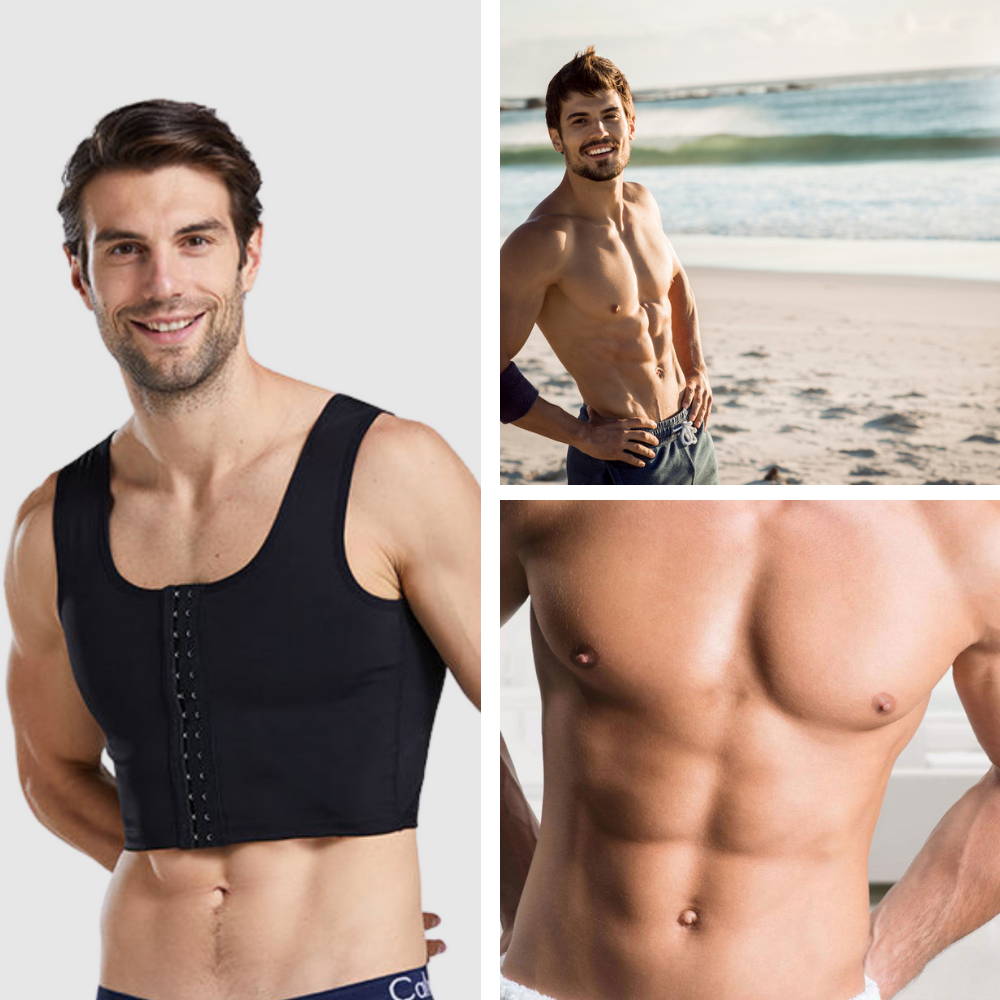 4. No Risk: 100% Money-Back
Considering the high price that comes with a gynecomastia surgery, investing into a vest that ensures you get the best possible result seems more than logical.
To those of you who are still not sure if it is worth it, we've got something for you. Since we have complete trust in the effectiveness of our products, we offer a 100% money-back guarantee on all of them.
But in all honesty, we know you'll be more than thankful you have a Shapemate vest by your side after the surgery.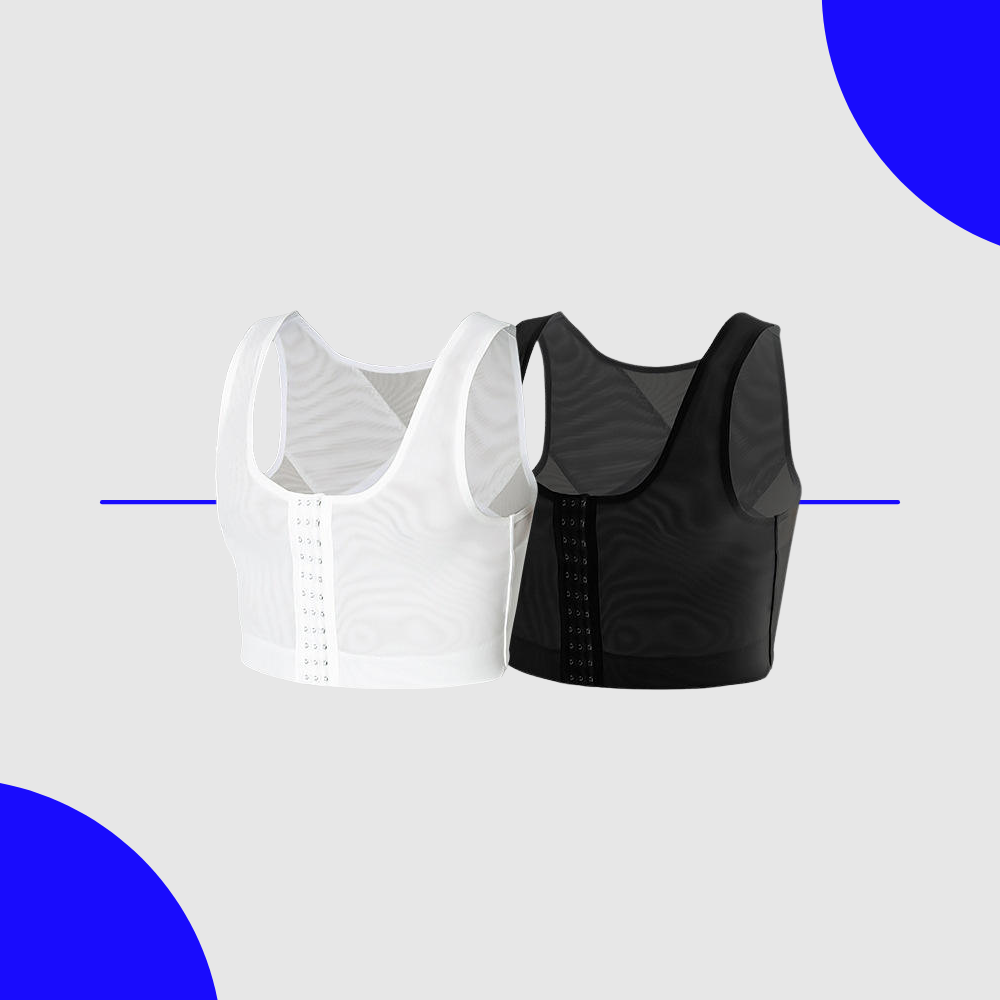 According to the American Society of Plastic Surgeons the average price for gynecomastia surgery lies at a whopping $4239.
With our Post Surgery Gyno Vest coming in at under $40, you're spending less than 1% of the surgery price!
Forget about botched results, swelling, revisits to the doctor or any other unneccesary stress.
Simply do yourself a favour and invest the extra 1% and make sure your investment into surgery was worth it.
Over 7,000 Men Swear On Shapemate
Got this compression vest for my gyno surgery and my results were simply amazing.
I think the compression vest definitely helped with that. It had just the right level of tightness and I didn't have any swelling and almost no scarring.
I used the compression vest I get from the doctor after the surgery and it was horrible. I felt pain and one breast started swelling up. Luckily I had bought one from Shapemate too and after I switched to it I had no more problems. Thank you!
I bought a couple of different vests for my post surgery recovery to make sure that I could alternate when one was in the washing machine. The one from Shapemate was the best by far. So comfortable and really good fit.
GET YOUR SHAPEMATE POST SURGERY GYNO VEST NOW AT A DISCOUNT!
90-Day Money Back Guarantee | 100% Secure Checkout | Free Shipping